Outdoor spaces
OUTDOOR SPACES, GARDENS AND SWIMMING POOL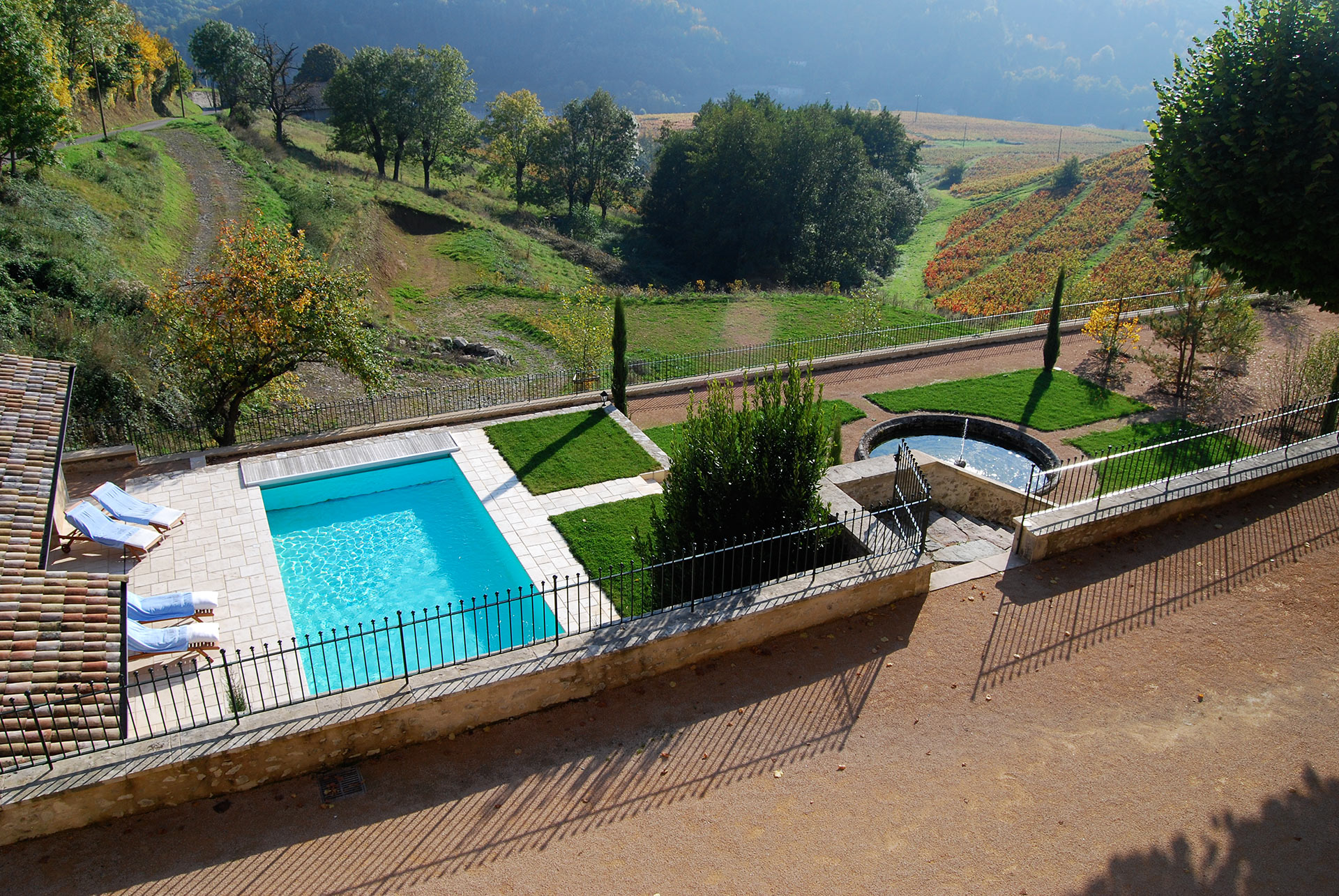 Facing south, located on a hillside and surrounded by its vineyard, the property enjoys a calm, relaxing and sunny environment.
The Domaine of Vavril has three levels of old stone terraces, typical for local architecture of the seventeenth and eighteenth centuries in the Beaujolais Region.
The first terrace level, located in front of the house, is a close and safe area to let your children play while you can rest or enjoy a drink under the shadow of the linden trees.
---
On the second terrace level, there is a heated and secured swimming pool with its pool-house and a French garden with an ancient fountain pond on the other.
The third terrace level has a large field of grass and is used to play different ball games or as a car park for big events at the Mansion.
---
Outdoor Spaces photos