Activities around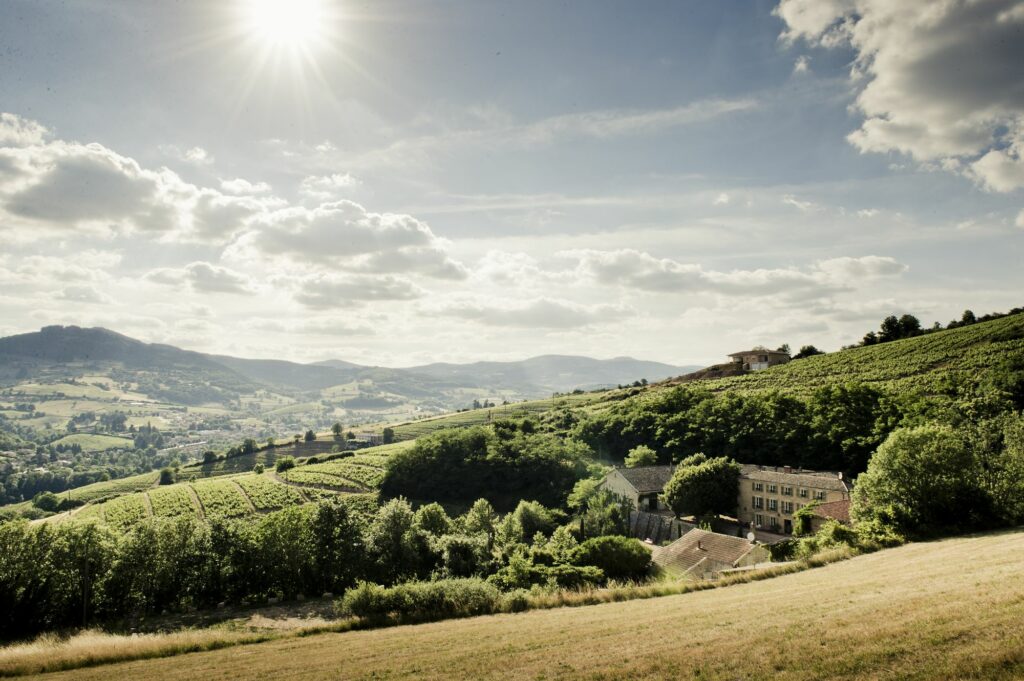 Numerous activities for all ages can be found in the proximity of the estate such as museums, sports and outdoor activities.
Domaine de Vavril is located on a GR hiking trail.
Less than 5 min drive away, a Horse Riding and Pony Club welcomes you and your family for classes or promenades.
At the Beaujeu-Quincié Tennis Club you can also take classes or simply perfect your backhand.
The 11km long bicycle path called the "green route" leads through the countryside between Belleville and Beaujeu and allows you to explore the area by bike. You can also rent quads for adventures on the steepest paths.
---
FOOD AND WINE
Enjoy your stay in Beaujolais, follow the wine route and stop in the villages of Morgon, Chiroubles, Juliénas and Saint-Amour to taste the wines and discover the gastronomy of the region, made famous by such big names as Paul Bocuse and Georges Blanc.
---
Visit the Hameau Duboeuf – the first theme park dedicated to grapevine and wine, unique in Europe, it will delight the whole family!
---
PARK AND RECREATIONAL WATER BASE
With less than half an hour drive away, your children will enjoy a day at Touroparc leisure park with its attractions, the zoo and a selection of water sports on the Lac des Sapins (Lake of the Pines).
---

CULTURE AND LOCAL HISTORY 
The pretty village of Beaujeu, which is the historic capital of Beaujolais, has many points of interest such as for example the House of Local Products Beaujolais, a church dating to the twelfth century, museums, an oil mill, cellars and a market that welcomes customers once a week with freshest product.
Use the opportunity and enjoy your stay during the celebrations of the Saint-Jean-Baptiste Day or the Sarmentelles festial in Beaujeu wine fair that is held every year during the first tastings of the Beajolais Nouveau wine and we are sure you will come back!
---
PHOTO GALLERY